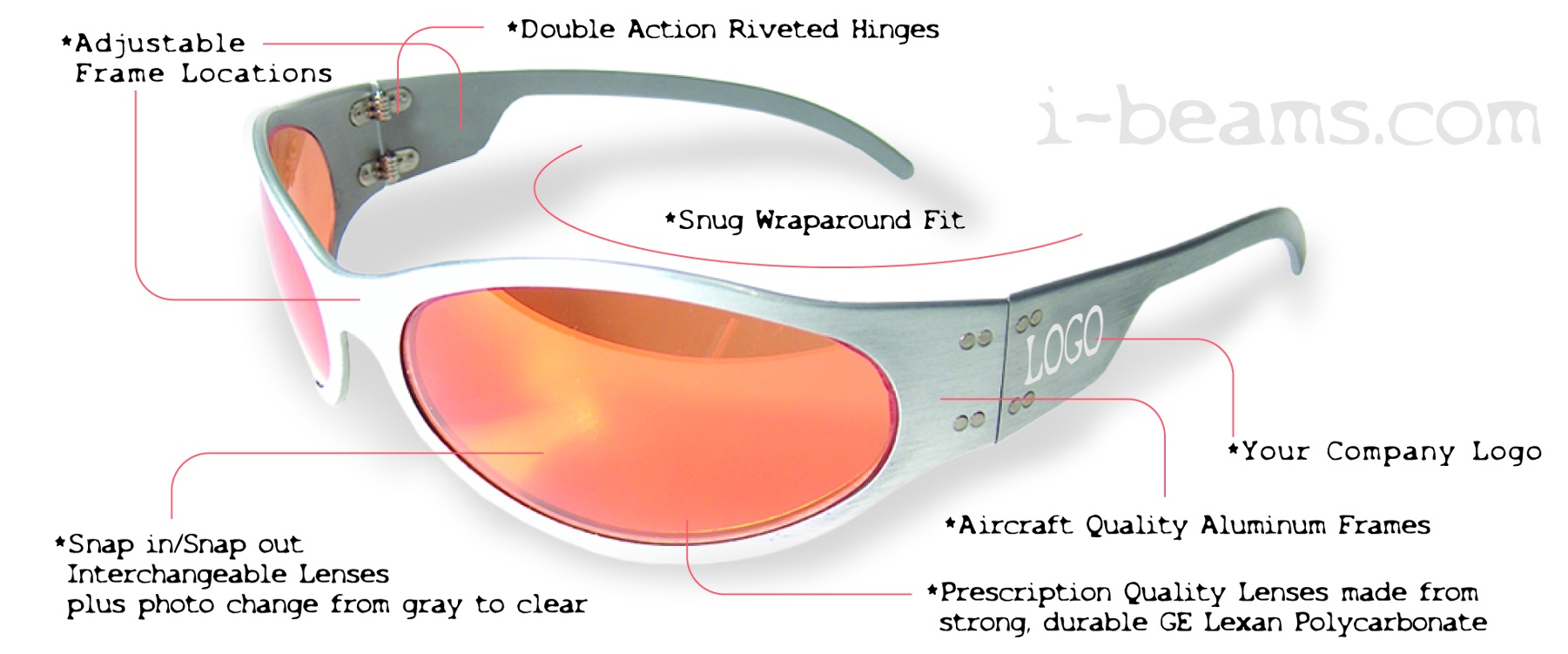 Here's how to order your private label IBEAMS
YOUR ARTWORK
Send us a camera ready, black and white print of your logo
etc. We will send to a reduced sample logo fixed onto a temple for your final approval. this will show the actual size and placement where the logo will be stamped into the metal.
ONE TIME STAMP CHARGE
The steel stamp with your new are work can cost between $250.00 – $350.00
depending on the size. If your order is more than 25 pair we will wave the stamp charge.
Delivery
Final delivery of customized glasses takes about 6-8 weeks from the date we receive the signed authorization to approve the placement and color and size of the logo art work.
Minimum Order and Cost
The Minimum order for your private label glasses is 10 frames.
Colors
We can inlay one contrast color into the logo art for high visibility.
Keep In Mind
Some vertically oriented logos may not be suitable for designs on all styles without extreme size reduction. We can discuss other options with you.
Note 
Please remember that a clear the original camera ready artwork you provide, the better the final production. Go to our order form and sent it to us.